Laundry Today prepares for the future with new-look store
Our team recently delivered a fantastic new installation for Laundry Today – a self-service vended laundry offering a variety of value-add services for busy customers. 
The owners have completed the installation with beautiful custom shop fittings and a suite of Electrolux Professional equipment.
We installed 12 x Electrolux Professional machines, including: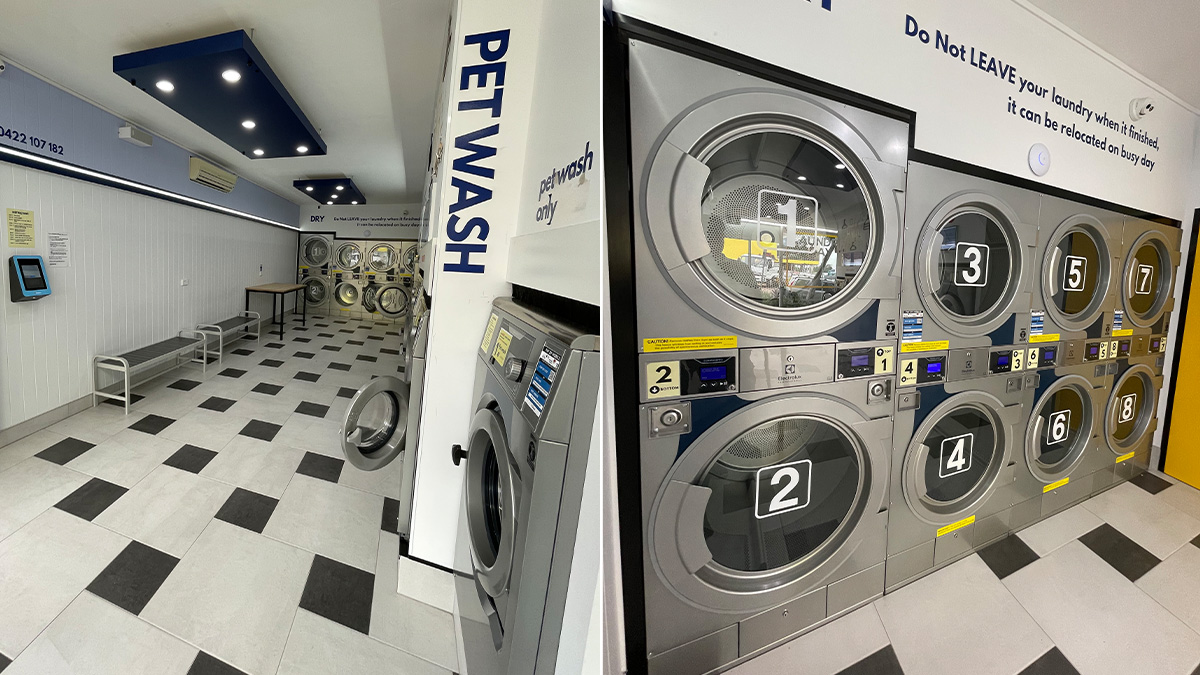 Each machine has also been set up for automatic detergent and softener dosing through our JayChem chemical division, ensuring optimum wash quality every time and preventing wastage of water and laundry detergent. This also eliminates the need for customers to bring their own detergent to the laundromat. 
All machines are also equipped with Tangerpay's cashless payment technology, streamlining the payment process for customers as well as minimising the labour and time involved in cash flow management for store owners. 
We're looking forward to hearing all about the success of the new Laundry Today store.
If you're considering starting or revamping a laundromat, Richard Jay's Start a Laundromat team is here to help – give us a call on 1300 742 427 to speak to one of our laundry experts.